Discrete Choice Models
We identify new solutions to transportation problems, on the ground, in the air, or on the sea, transport of people or goods, whatever the mode. We focus on technical solutions, but also on their impact on the system as a whole. We are also interested in the interactions of the transportation systems with the land use, the economy, the environment, etc.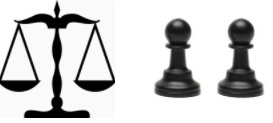 The starting point of this research project is the general framework developed in the SNF research project 200021_165636 entitled "Incorporating advanced behavioral models in mixed integer linear optimization". The project aims at formulating explicitly the complex interaction between the supply and demand actors. We hypothesize that the decisions of supply actors (such as capacity, assortment, and price) are highly influenced by the decisions of other actors, through competition within the market. In this project, we will therefore explicitly consider multiple operators that compete for the same pool of customers. Each operator will take the supply-side decisions that optimize its performance function (e.g., maximization of revenue). Non-cooperative game theory is commonly used to model such oligopolistic competition. We plan to investigate how to integrate these games in the already developed framework. In this context, the objective will be to analyze the concept of equilibrium, that is, stationary states of the system where no actor has an incentive to change his/her decisions.
Principal investigator

Michel Bierlaire

Project manager

Virginie Lurkin

Sponsor

Period

November 01, 2017-October 31, 2020

Collaborator

Stefano Bortolomiol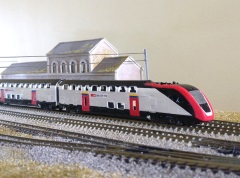 This research project aims to update and improve the microscopic activity-based demand model developed and maintained by SBB. Specifically the research intends to address the following questions: 1. Ownership of mobility instruments: Which metrics and specifications can be added to the current model, in order to improve its ability to forecast mid-and long-term ownership of mobility instruments? More specifically, how can the notion of accessibility be integrated to the current model to capture more complex mode interactions? 2. Mode choice model: Can a tour-based approach be used to model mode choice? In addition, how can the processes to estimate destination and mode choice (currently nested) be combined to generate results that are consistent with observed mobility behaviors at different time horizons (short, mid, and long-term)? 3. Tour and activity generation: How can the generation of tours and activity patterns be combined to allow modelling of joint decisions?
Principal investigator

Michel Bierlaire

Project manager

Tim Hillel

Sponsor

Period

March 01, 2019-March 01, 2020

Collaborator

Janody Pougala
Expertise
Transportation Research
Operations Research
Discrete Choice Models
Methods
Modeling, optimization, simulation
Research themes
List of projects