All topics
We identify new solutions to transportation problems, on the ground, in the air, or on the sea, transport of people or goods, whatever the mode. We focus on technical solutions, but also on their impact on the system as a whole. We are also interested in the interactions of the transportation systems with the land use, the economy, the environment, etc.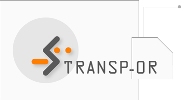 This project, joint with Swiss Federal Railways (SBB) will develop a new activity-based modelling approach based on optimization of individual daily mobility plans. This approach will be implemented within SBB's existing nationwide model for Switzerland for investment and service planning decisions for future transportation.
Principal investigator

Michel Bierlaire

Project manager

Tim Hillel

Sponsor

Period

September 01, 2020-March 01, 2022

Collaborators

Janody Pougala, Rico Krueger

External collaboration

Patrick Manser

External collaboration

Wolfgang Scherr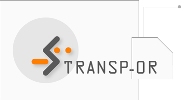 This project, joint with CLEAP S.A., is will develop advanced analytics algorithms to propose organization design (OD) scenarios based on the existing situation, constraints, and future needs of a business. These scenarios will support organizations in shaping their future by optimizing their structure and operating models.
Principal investigator

Michel Bierlaire

Project manager

Tim Hillel

Sponsor

Period

October 01, 2019-April 01, 2021

Collaborators

Melvin Wong, Rico Krueger, Nour Dougui

External collaboration

Laurent Jaquenoud
Expertise
Transportation Research
Operations Research
Discrete Choice Models
Methods
Modeling, optimization, simulation
Research themes
List of projects