Discrete Choice Models
We identify new solutions to transportation problems, on the ground, in the air, or on the sea, transport of people or goods, whatever the mode. We focus on technical solutions, but also on their impact on the system as a whole. We are also interested in the interactions of the transportation systems with the land use, the economy, the environment, etc.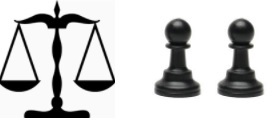 The starting point of this research project is the general framework developed in the SNF research project 200021_165636 entitled "Incorporating advanced behavioral models in mixed integer linear optimization". The project aims at formulating explicitly the complex interaction between the supply and demand actors. We hypothesize that the decisions of supply actors (such as capacity, assortment, and price) are highly influenced by the decisions of other actors, through competition within the market. In this project, we will therefore explicitly consider multiple operators that compete for the same pool of customers. Each operator will take the supply-side decisions that optimize its performance function (e.g., maximization of revenue). Non-cooperative game theory is commonly used to model such oligopolistic competition. We plan to investigate how to integrate these games in the already developed framework. In this context, the objective will be to analyze the concept of equilibrium, that is, stationary states of the system where no actor has an incentive to change his/her decisions.
Principal investigator

Michel Bierlaire

Project manager

Virginie Lurkin

Sponsor

Period

November 01, 2017-October 31, 2020

Collaborator

Stefano Bortolomiol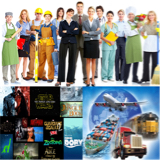 Discrete choice models are used for detailed representation of the "demand". However, their complexity makes mathematical formulations highly non convex in the explanatory variables. On the other hand, Mixed Integer Linear Programs (MILP) are optimization problems with discrete variables that are used in many applications to design and configure the "supply". In this project, we propose a new modeling framework that allows to include any random utility model in a mixed integer optimization formulation. The heterogeneity of demand is captured within the general choice model framework and the offers are tailored in a way that is beneficial for users as wells as providers. The main objective of the project is to obtain a framework that is both general, so that it can be applied in many applications, and operational, so that it can be used in practice.
Principal investigator

Michel Bierlaire

Project manager

Shadi Sharif Azadeh

Sponsor

Period

April 01, 2016-March 31, 2019

Collaborator

Meritxell Pacheco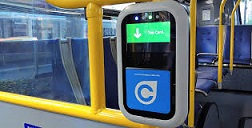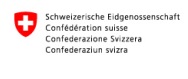 TRANS-FORM, a cooperation between universities, industrial partners, public authorities and private operators, will develop, implement and test a data driven decision making tool that will support smart planning, and proactive and adaptive operations. The objective of the project is to better understand transferring dynamics in multi-modal public transport systems and develop insights, strategies and methods to support decision makers in transforming public transport usage to a seamless travel experience by using smart data. The tool will integrate new concepts and methods of behavioral modelling, passenger flow forecasting and network state predictions into real-time operations. TRANS-FORM is funded under the European Commission Horizon 2020 ERA-NET program.
Principal investigator

Michel Bierlaire

Project managers

Shadi Sharif Azadeh, Riccardo Scarinci, Yuki Oyama

Sponsor

Period

March 03, 2016-March 03, 2019

Collaborators

Nicholas Molyneaux, Nikola Obrenovic
Expertise
Transportation Research
Operations Research
Discrete Choice Models
Methods
Modeling, optimization, simulation
Research themes
List of projects