Miscellaneous
We identify new solutions to transportation problems, on the ground, in the air, or on the sea, transport of people or goods, whatever the mode. We focus on technical solutions, but also on their impact on the system as a whole. We are also interested in the interactions of the transportation systems with the land use, the economy, the environment, etc.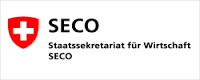 The purpose of this project is to develop graduate curriculum in urban mobility and transportation. The relevant courses of this curriculum will be available in MOOC format. This program is a collaborative project between Kwame Nkrumah University of Science and Technology (KNUST) and Urban Transport Systems Laboratory (LUTS) and Transport and Mobility Laboratory (TRANSP-OR) at EPFL.
Principal investigator

Michel Bierlaire

Project managers

Yousef Maknoon, Riccardo Scarinci

Sponsor

Period

September 01, 2016-September 01, 2019

External collaboration

Kwame Nkrumah University of Science and Technology (KNUST)

External collaboration

LUTS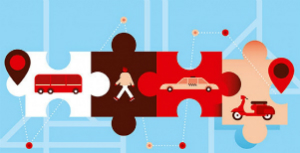 Modern smartphones are more than just calling devices. They harbor a wealth of information that provides the transportation field with a new potential. In this project, researchers will create a transportation mode detection model based on telecommunication data from smartphone users combined with public transport-related data sources. The researchers are provided with anonymized telecommunication traces. As those data remain scarce, additional data will be identified from external sources including network infrastructure, route maps, time schedules in static or real-time form, microcensus, weather, etc. A probabilistic model will be developed to infer the transportation modes from those various data sources. The project lasts one year, and will be carried out by the Transport and Mobility Laboratory, directed by Prof. Michel Bierlaire. It is sponsored by Swisscom.
Principal investigator

Michel Bierlaire

Project managers

Marija Nikolic, Riccardo Scarinci

Sponsor

Period

September 04, 2017-September 04, 2018

External collaboration

Swisscom
Expertise
Transportation Research
Operations Research
Discrete Choice Models
Methods
Modeling, optimization, simulation
Research themes
List of projects