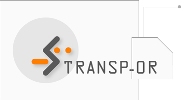 Content
Workshop on Discrete Choice Models
August 30 - September 1, 2007
Ecole Polytechnique Fédérale de Lausanne - Room CO 121 (click here for the interactive map)
The 2007 workshop will be organized in the same spirit as the previous ones: an informal meeting for the exhange of ideas around discrete choice models, with the objective to trigger new collaborations, or strenghten existing ones. At the end of the workshop, a list of potential collaborations will be identified, with specific objectives.

There is no registration fee. Everyone interested is invited to attend. Presentations are upon invitation only. All participants, including speakers, must register with the following form.

Click here for the itinerary between EPFL's main information desk and the room where the workshop will take place.
Thursday Aug. 30, 14:00 - Friday Aug. 31, 12:00

Presentations

Friday Aug 31, 14:00 - 17:00

Workshop meeting

Saturday Sep. 1, 9:00 - 12:00

Hiking and paragliding

Saturday Sep. 1, 12:00

Genuine swiss fondue in a chalet up in the mountain
Tentative schedule.
Thursday August 30, 2007
14:00
Michel Bierlaire
Welcome
14:10
Piet Bovy
The Path Size Concept revisited: alternative derivations and alternative measures
14:45
Anders Karlstrom
Dynamic discrete choice modelling
15:20
Michel Bierlaire
Circumventing the problem of the scale: discrete choice models with multiplicative error terms
15:55
Otto Nielsen
Trip-based route choice models – A method to eliminate aggregation bias in activity-based models
16:30
Break
17:00
Shlomo Bekhor
Methodological transferability in route choice modeling
17:35
Javier Cruz & Thomas Robin
Modeling Human Perception of Facial Expressions by Discrete Choice Models
18:10
Stefan Mabit
Studies of willingness-to-pay indicators for public transport
Friday August 31, 2007
9:00
Emma Frejinger
Choice set generation for route choice models using a sampling approach
9:35
Elisabetta Cherchi
On the use of Mixed Logit models with RP/SP data: accounting for non-linearities, systematic and random heterogeneities
10:10
Coffee break
10:40
Nadine Schüssler
Similarities in urban and suburban route choice decisions
11:15
Zachary Patterson
Mode and Carrier Choice in the Quebec City - Windsor Corridor: A Random Parameters Approach
12:00
Lunch
14:00
Workshop meeting

EPFL-rates apply to the following hotels:
In Lausanne
Bois-de-Vaux 36, 1007 Lausanne
tél: +41 21 626.02.22
fax: +41 21 626.02.26
adresse email: lausanne@youthhostel.ch
single: 78.00

Avenue Ste-Luce 1
1003 Lausanne
tél: +41 21 320 23 61
fax: + 41 21 320 39 63
single: 117.00; double: 174.00

Minotel Suisse
Rue du Simplon 14
1006 Lausanne
tél: +41 21 617 92 52
fax: +41 21 617 92 55
single 105.00; double: 150.00


Hôtel Alpha-Palmiers

Fassbind Hotels
Rue du Petit.Chêne 34
1003 Lausanne
tél: +41 21 555 59 99
fax: +41 21 555 59 98
single: 158.00; double: 220.00

EPFL area
Hotel Pré-Fleuri***

Rue du Centre 1, 1025 St-Sulpice.
Email: prefleuri@bluewin.ch
Tél. 021 691 20 21
Fax 021 691 20 20
Price for a single room around CHF 150.-


Motel des Pierrettes** St-Sulpice

, 10 minutes walk to EPFL
Route cantonale 19, 1025 St-Sulpice
It has no web-site but you can call at +41 21 691 25 25.
It has no restaurant.
Price for a single room, around CHF 110.- (special price for EPFL hosts)


Hostellerie du Débarcadère

Chemin du Crêt 7, 1025 St-Sulpice,
It belongs to "Relais& Châteaux"
Web-site: http://www.debarcadere.ch/
Price for a single room around CHF 170.- (special price for EPFL hosts)

35, Route de Condémines, 1030 Bussigny
(15 minutes by car, no bus possibilities)
Price for a single room, around CHF 200.- (special price for EPFL hosts)


The easiest way to get to EPFL is to take the train from Geneva Airport to Renens. In Renens, take the light-rail (called M1) towards Lausanne. There is a stop at EPFL. The travel time is about 1 hour.
A map of the bus and metro network can be found here and time tables are available at the Lausanne Transport web page. Note that tickets must be bought before departure in machines only accepting coins. The price for a one-way ticket from the center of Lausanne to EPFL is 2.80 Fr. (two zones) and most machines do not give back change.
Check the Swiss Federal Railways website.
To navigate within EPFL, use map.epfl.ch.

Click on the title to download the slides.


Amon Patrick, EPFL
Bekhor Shlomo, Technion - Israel Institute of Technology
Bierlaire Michel, TRANSP-OR, EPFL
Bovy Piet, Delft University of Technology
Calio Jean, RFF, Forecasting and Economic Planning, Strategy Department
CHARGUI Mondher, RFF , Forecasting and Economical Planning, Strategy Department
Cherchi Elisabetta, University of Cagliari (Italy)
Cruz Mota Javier, TRANSP-OR, EPFL
Frejinger Emma, TRANSP-OR, EPFL
Karlstrom Anders, Royal Institute of Technology
Mabit Stefan, Technical University of Denmark
Nielsen Otto Anker, Technical University of Denmark
Patterson Zachary, EPFL - TRANSP-OR
Robin Thomas, Transp-or, EPFL
Schüssler Nadine, IVT ETH Zürich
Sorci Matteo, EPFL
Thémans Michaël, EPFL TRANSP-OR
van Eggermond Michael, ETH Zurich
Wiesel Ehud, SNCF, Innovation & Research Department
Zander Kerstin, School for Environmental Research, Charles Darwin University, Australia