All topics
We identify new solutions to transportation problems, on the ground, in the air, or on the sea, transport of people or goods, whatever the mode. We focus on technical solutions, but also on their impact on the system as a whole. We are also interested in the interactions of the transportation systems with the land use, the economy, the environment, etc.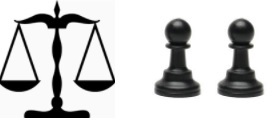 The starting point of this research project is the general framework developed in the SNF research project 200021_165636 entitled "Incorporating advanced behavioral models in mixed integer linear optimization". The project aims at formulating explicitly the complex interaction between the supply and demand actors. We hypothesize that the decisions of supply actors (such as capacity, assortment, and price) are highly influenced by the decisions of other actors, through competition within the market. In this project, we will therefore explicitly consider multiple operators that compete for the same pool of customers. Each operator will take the supply-side decisions that optimize its performance function (e.g., maximization of revenue). Non-cooperative game theory is commonly used to model such oligopolistic competition. We plan to investigate how to integrate these games in the already developed framework. In this context, the objective will be to analyze the concept of equilibrium, that is, stationary states of the system where no actor has an incentive to change his/her decisions.
Principal investigator

Michel Bierlaire

Project manager

Virginie Lurkin

Sponsor

Period

November 01, 2017-October 31, 2020

Collaborator

Stefano Bortolomiol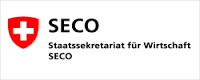 The purpose of this project is to develop graduate curriculum in urban mobility and transportation. The relevant courses of this curriculum will be available in MOOC format. This program is a collaborative project between Kwame Nkrumah University of Science and Technology (KNUST) and Urban Transport Systems Laboratory (LUTS) and Transport and Mobility Laboratory (TRANSP-OR) at EPFL.
Principal investigator

Michel Bierlaire

Project managers

Yousef Maknoon, Riccardo Scarinci

Sponsor

Period

September 01, 2016-September 01, 2019

External collaboration

Kwame Nkrumah University of Science and Technology (KNUST)

External collaboration

LUTS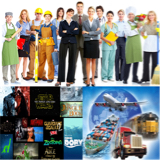 Discrete choice models are used for detailed representation of the "demand". However, their complexity makes mathematical formulations highly non convex in the explanatory variables. On the other hand, Mixed Integer Linear Programs (MILP) are optimization problems with discrete variables that are used in many applications to design and configure the "supply". In this project, we propose a new modeling framework that allows to include any random utility model in a mixed integer optimization formulation. The heterogeneity of demand is captured within the general choice model framework and the offers are tailored in a way that is beneficial for users as wells as providers. The main objective of the project is to obtain a framework that is both general, so that it can be applied in many applications, and operational, so that it can be used in practice.
Principal investigator

Michel Bierlaire

Project manager

Shadi Sharif Azadeh

Sponsor

Period

April 01, 2016-March 31, 2019

Collaborator

Meritxell Pacheco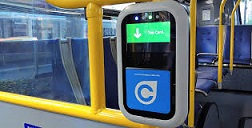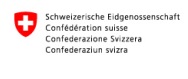 TRANS-FORM, a cooperation between universities, industrial partners, public authorities and private operators, will develop, implement and test a data driven decision making tool that will support smart planning, and proactive and adaptive operations. The objective of the project is to better understand transferring dynamics in multi-modal public transport systems and develop insights, strategies and methods to support decision makers in transforming public transport usage to a seamless travel experience by using smart data. The tool will integrate new concepts and methods of behavioral modelling, passenger flow forecasting and network state predictions into real-time operations. TRANS-FORM is funded under the European Commission Horizon 2020 ERA-NET program.
Principal investigator

Michel Bierlaire

Project managers

Shadi Sharif Azadeh, Riccardo Scarinci

Sponsor

Period

March 03, 2016-March 03, 2019

Collaborators

Nicholas Molyneaux, Nikola Obrenovic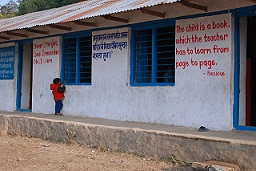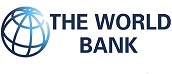 The aim of this project is to propose a methodology to assess and optimize educational infrastructure networks based on accessibility. In 2014, the World Bank launched the Global Program for Safer Schools (GPSS) with a focus on integrating risk reduction considerations into education infrastructure policies and investments. The GPSS aims to boost and facilitate informed, large-scale investments for the safety and resilience of new and existing school infrastructure at risk from natural hazards, contributing to high-quality learning environments. Understanding accessibility of school infrastructure networks is an important element to optimize risk reduction interventions as well as to improve the quality and efficiency of the educational service. To support this goal, the Transportation and Mobility Laboratory proposes a methodology to assess and optimize educational infrastructure networks based on accessibility; and proposes solutions to improve the performance of educational infrastructure networks. In other words, researchers will evaluate the risks based on the school network, including parameters like transportation network, home location of the students, mobility patterns... They will then provide a methodology in order to help direct investments to reduce the risks in case of disaster.
Principal investigator

Michel Bierlaire

Project manager

Riccardo Scarinci

Sponsor

World Bank

Period

January 01, 2018-December 31, 2018

External collaboration

EPFL-TRACE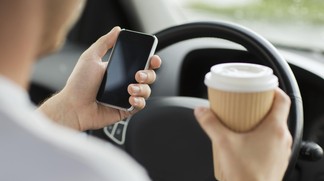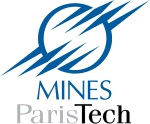 This project aims to develop an onboard pedestrian tracking system to assist the driver detect them and, ultimately, to increase security. The project, with a duration of four years, will focus on pedestrians detection, tracking and trajectory prediction, and will be will be closely related to vehicle command strategies. The project is part of the automated driving research Chair "Drive for you" led by MINES ParisTech in partnership with French industrialists and three prestigious academic institutions the Ecole Polytechnique Fédérale de Lausanne EPFL (Switzerland), the University of Shanghai Jiao Tong (China) and the University of Berkeley (USA). Supported by the Foundation MINES ParisTech, with Valeo industrial, PSA Peugeot Citroën and Safran contributing 3.7 million euros in funds, the Chair will work for five years on the subject of automated driving. The three main objectives are expand knowledge of self-driving vehicles, develop intelligent onboard systems, get self-driving vehicles on the road in Asia, Europe and the United States.
Principal investigator

Michel Bierlaire

Project manager

Riccardo Scarinci

Sponsor

Period

December 01, 2014-November 30, 2018

External collaboration

Damien Matti (EPFL Signal Processing Laboratory 5 LTS5)
Expertise
Transportation Research
Operations Research
Discrete Choice Models
Methods
Modeling, optimization, simulation
Research themes